Andrew & Polly present...
For your consideration in the 59th GRAMMY AWARDS for Best Children's Album, Andrew & Polly present
"Ear Snacks: Songs from the Podcast," an original soundtrack for the absurd awesomeness of childhood.
Ear Snacks: Songs from the Podcast is the third album from award-winning duo Andrew & Polly (songwriters and composers for Nickelodeon and Sesame Studios projects) and the hosts of Ear Snacks, a radical new podcast for kids. Their insanely catchy songs (like the breakout hit "Grapes") are delightfully authentic and Actually Fun. But these songs do more than make kids get up and dance - they allow listeners to think about ordinary things in extraordinary ways.
Guests include Mista Cookie Jar and the very talented Eddie Berman (guitar, banjo), Gabe Feenberg (trombone, pedal steel), Gabe Davis (upright bass), Rob Jacoby (woodwinds), Mike Bolger (trumpet) - and a few long-time listeners with the most open, honest and best brains of all: the kids.
What people are saying about Andrew & Polly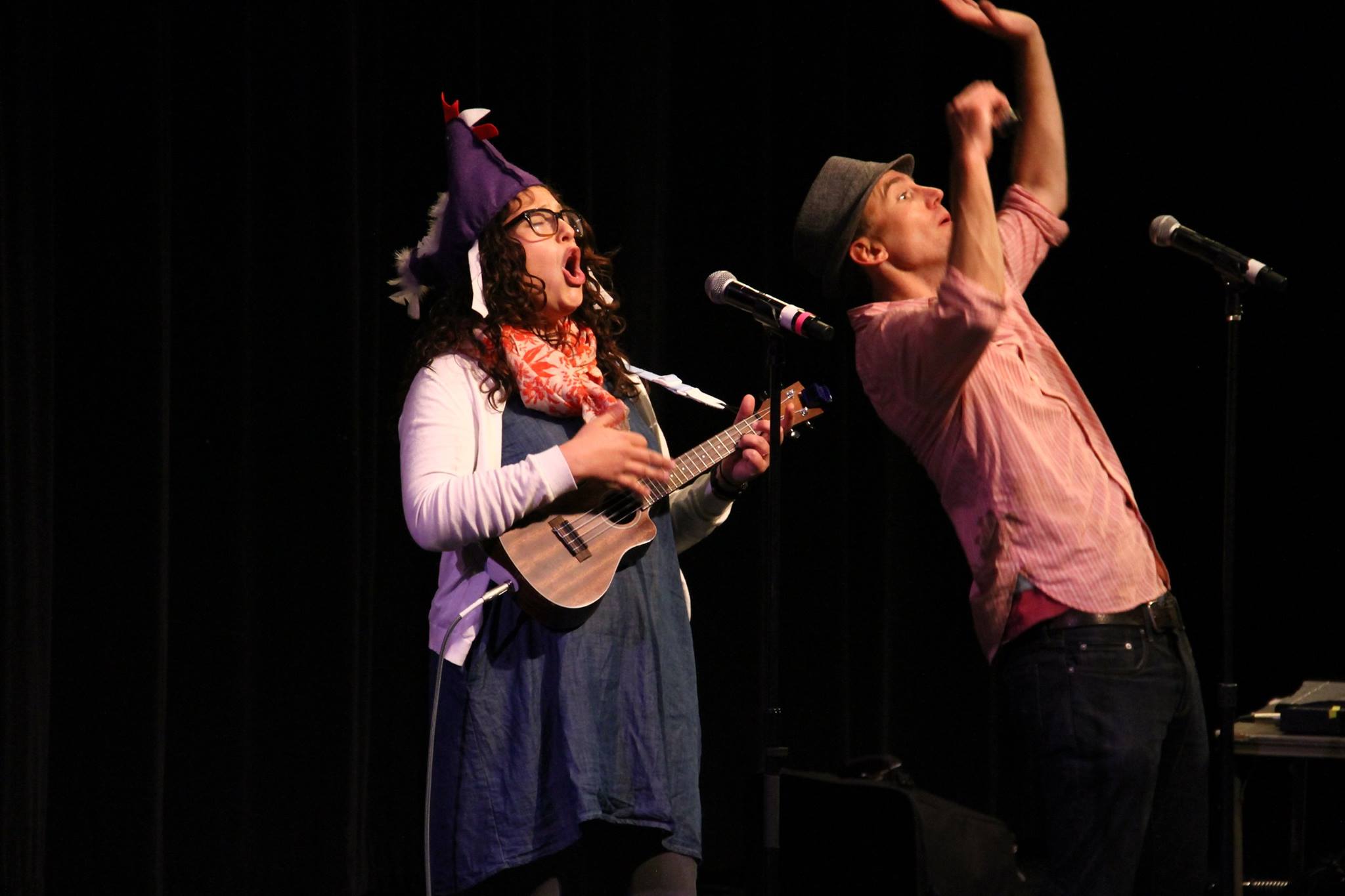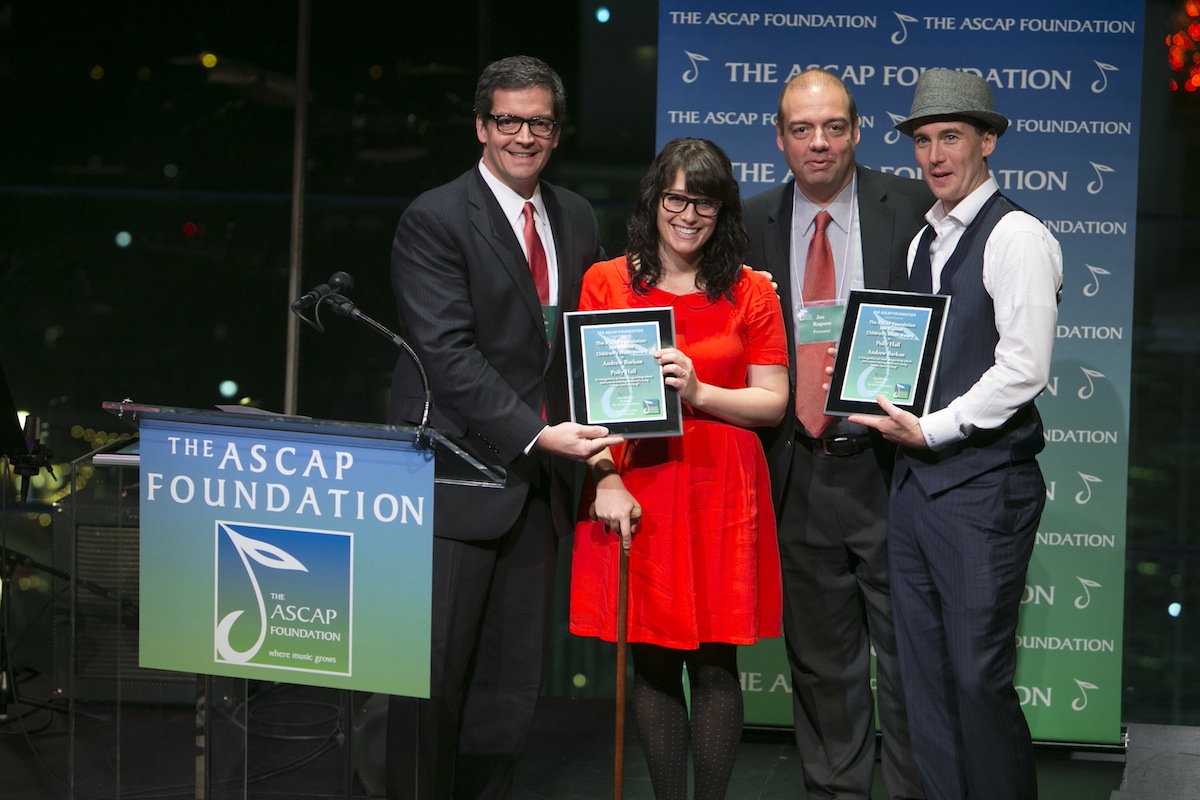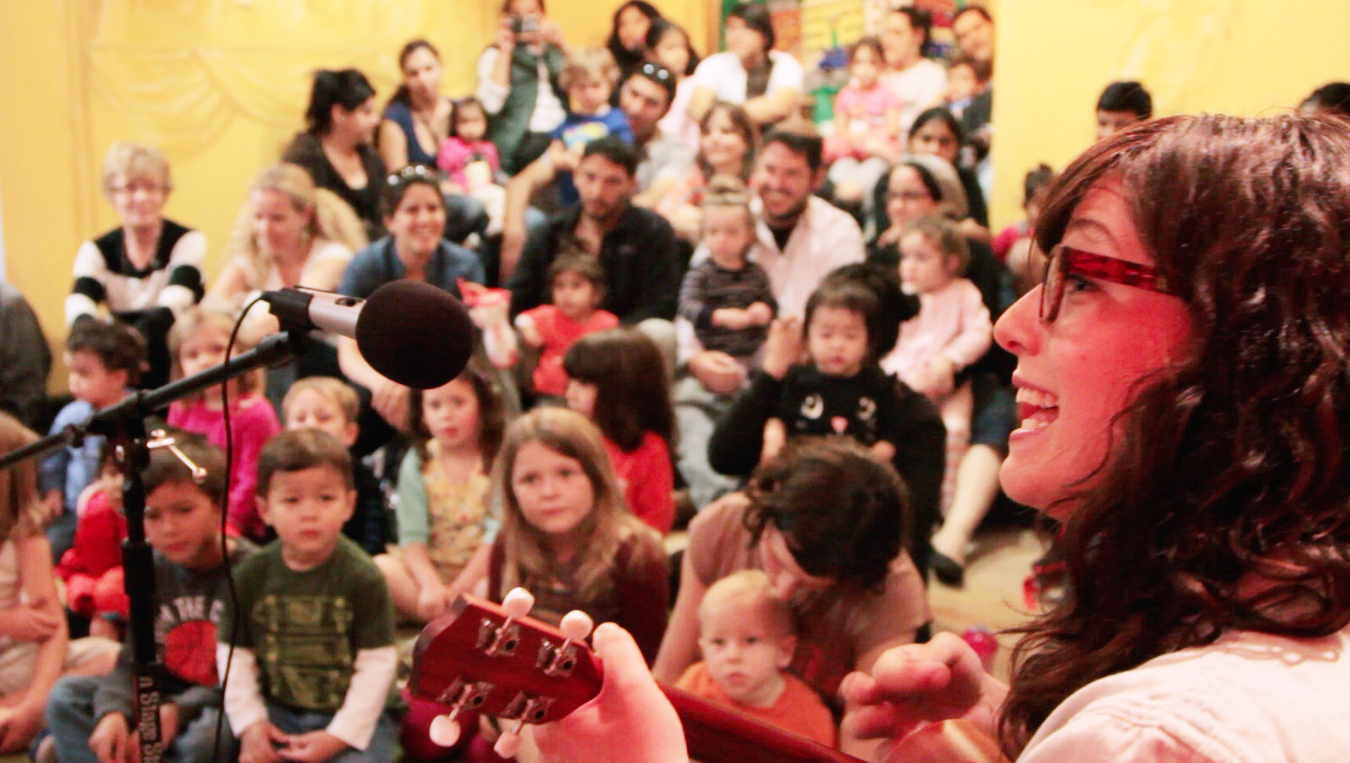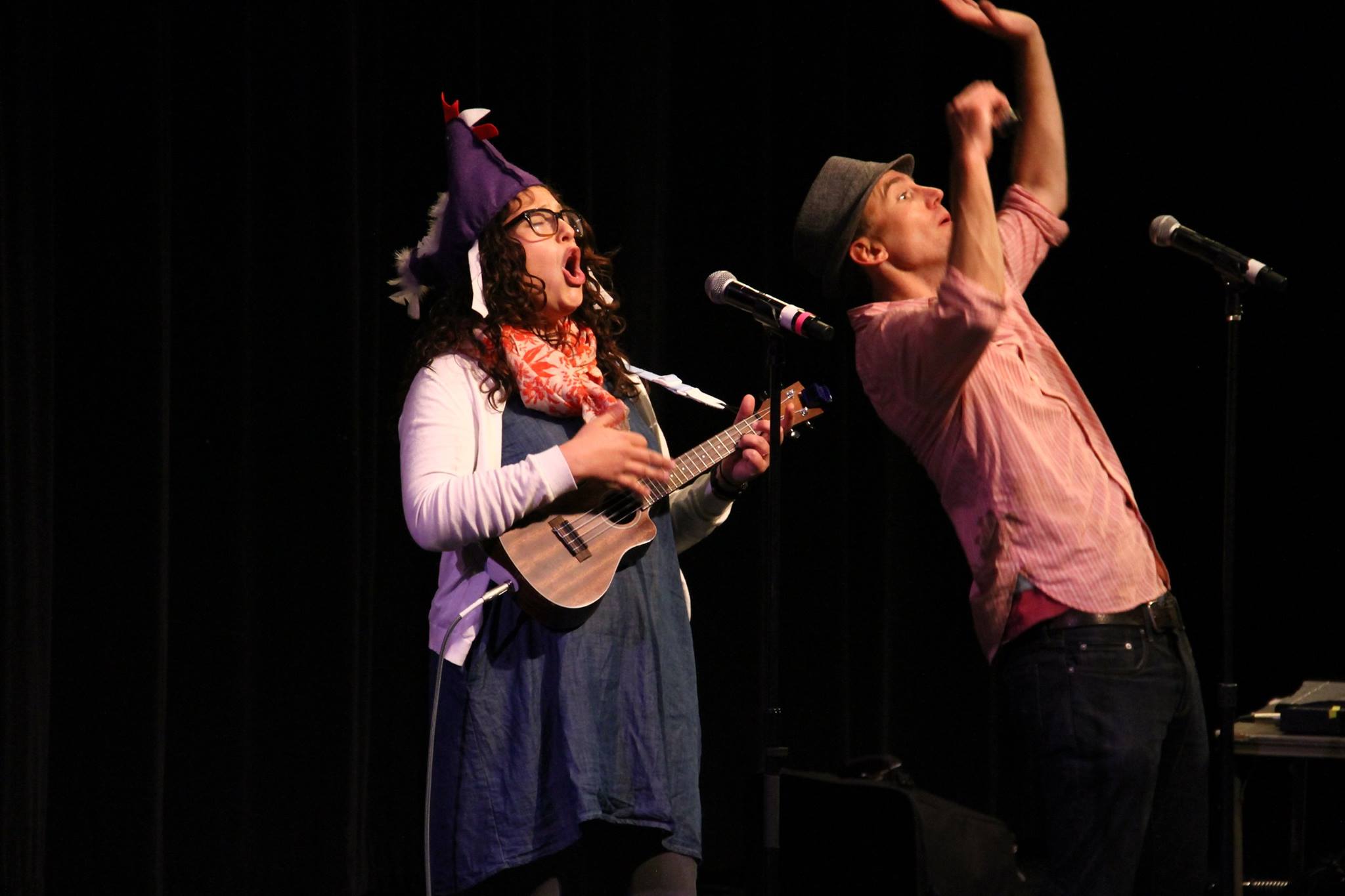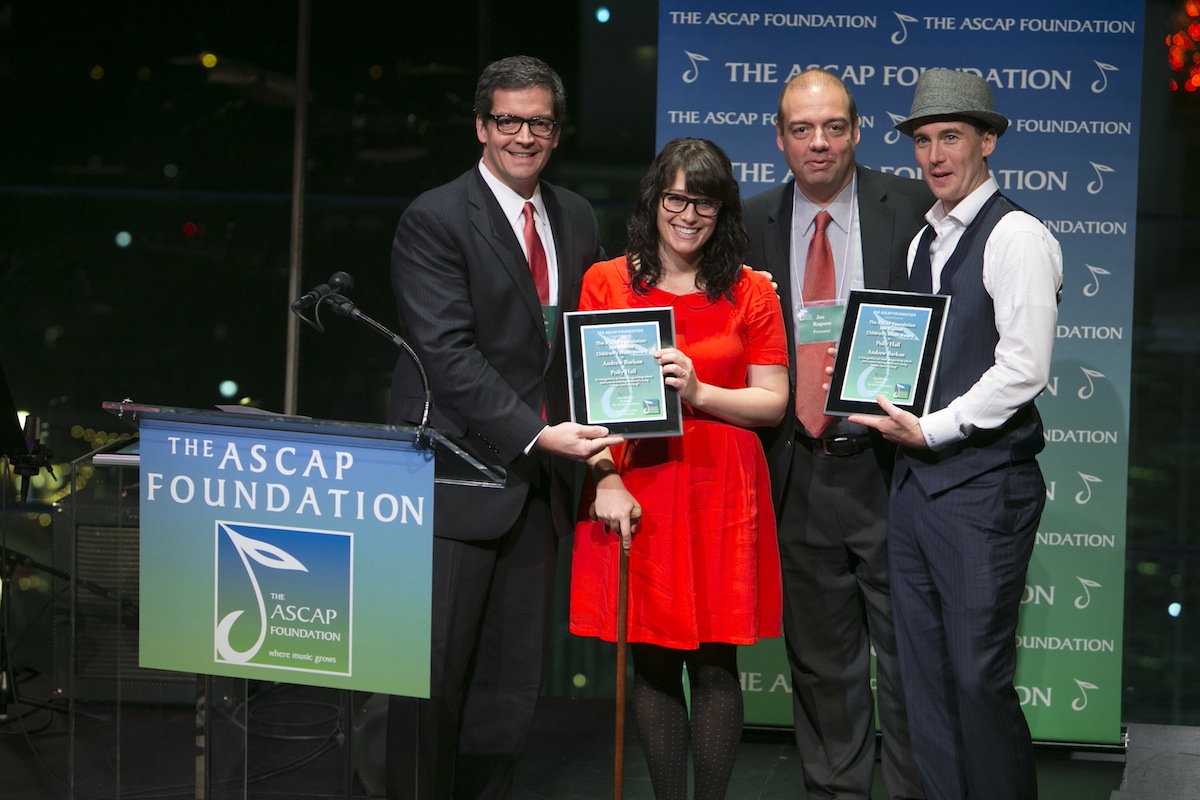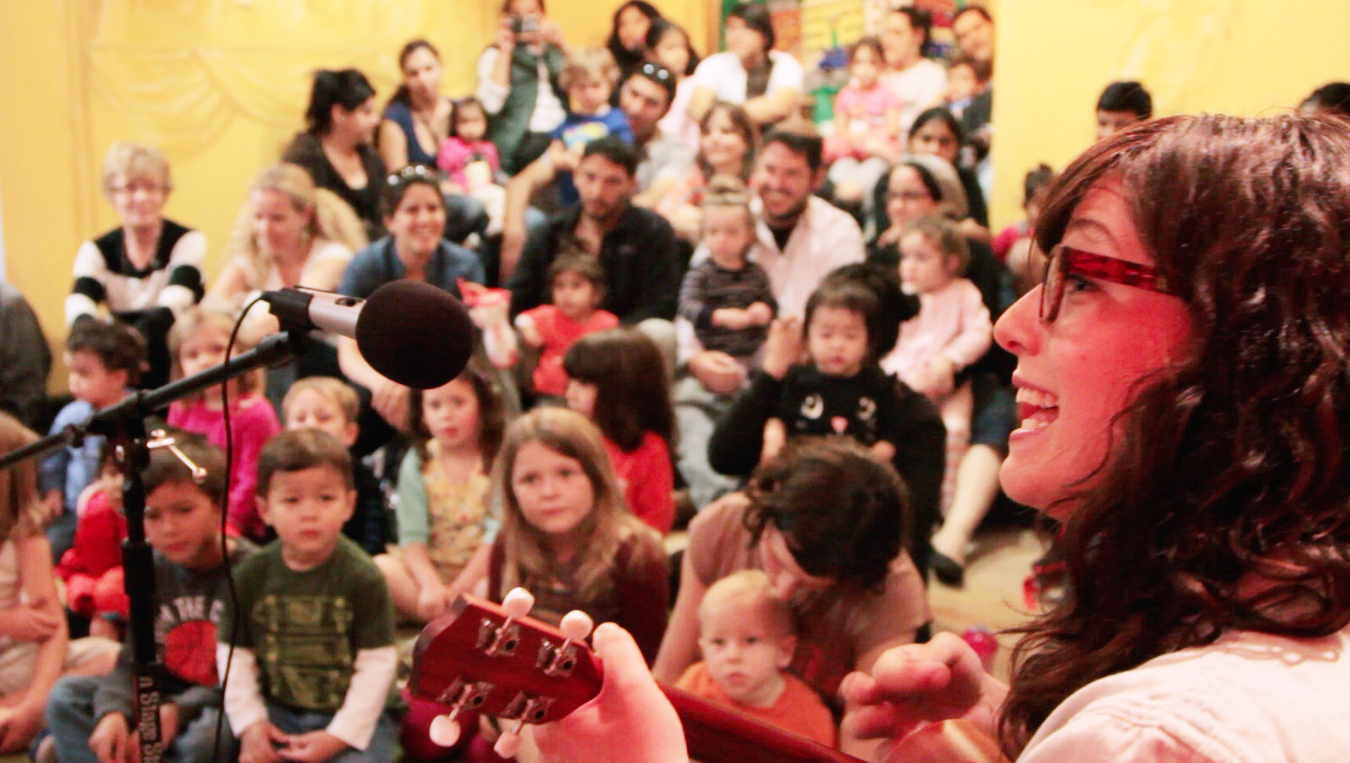 Andrew & Polly perform an acoustic version of their song "Grapes" (and make some grape jokes) on Seattle's New Day Northwest.
PRAISE FOR THE ALBUM
"An ear opening, mind bending experience... Hot Stuff." - Midwest Record
"Ear Snacks: Songs from the Podcast [is] an album of delightfully creative and original songs for children and families. No premise is too out-of-this-world for this exuberant album, perfect for stimulating young imaginations! Ear Snacks: Songs from the Podcast is highly recommended, as is the educational, entertaining, and free podcast itself." - Midwest Book Review
"Genuine enthusiasm as well as stellar production values." - Jeff Cohen, Mr. Jeff 2000
"This album is a real crowd-pleaser for any age." - Main Line Parent
"Ear Snacks: Songs from the Podcast leads kids to discussing topics that are relevant to them, and what more can you ask from children's music?" - My Springfield Mommy
PRAISE FOR THE PODCAST
"Like the great Mr. Rogers Neighborhood, Ear Snacks works because it acknowledges that kids are, in fact, intelligent by letting them lead the discussion on topics relevant to them. And hey, you might just learn something, too. Time to add Andrew & Polly to your "Best Podcasts For Kids" station." - Steve Schiff, Fatherly
"I felt like I was listening to a kid version of Portlandia." - Rebecca Yorn Alison, Kids Can Grove
"Ear Snacks is my new favourite podcast. Sorry, Radiolab." - Chin-Mae
"Hosts Andrew and Polly … blend smart, quirky music and whimsical storytelling into fast-paced monthly episodes...Super-catchy songs will have parents humming, too." – Wendy Helfenbaum, Today's Parent
"...packed with kid voices, jokes, and original music." Stephanie Hayes, The Atlantic Notes
"...guaranteed to get them giggling... & perfect for your next road trip." - Alaska Love 12
"They call it a "radical new podcast for kids," and while I tend not to believe most descriptions that try to hype the individuality of the product, in this case I think the phrase fits. … The music, well, as you'd expect, it's really good. (The song at the end of the "Rain" podcast is one of the best kids' songs you'll hear this year.) And all of this is wrapped into a single, well-edited whole." - Stefan Shepherd, Zooglobble