LA LA LA LA GRAPES - Limited Edition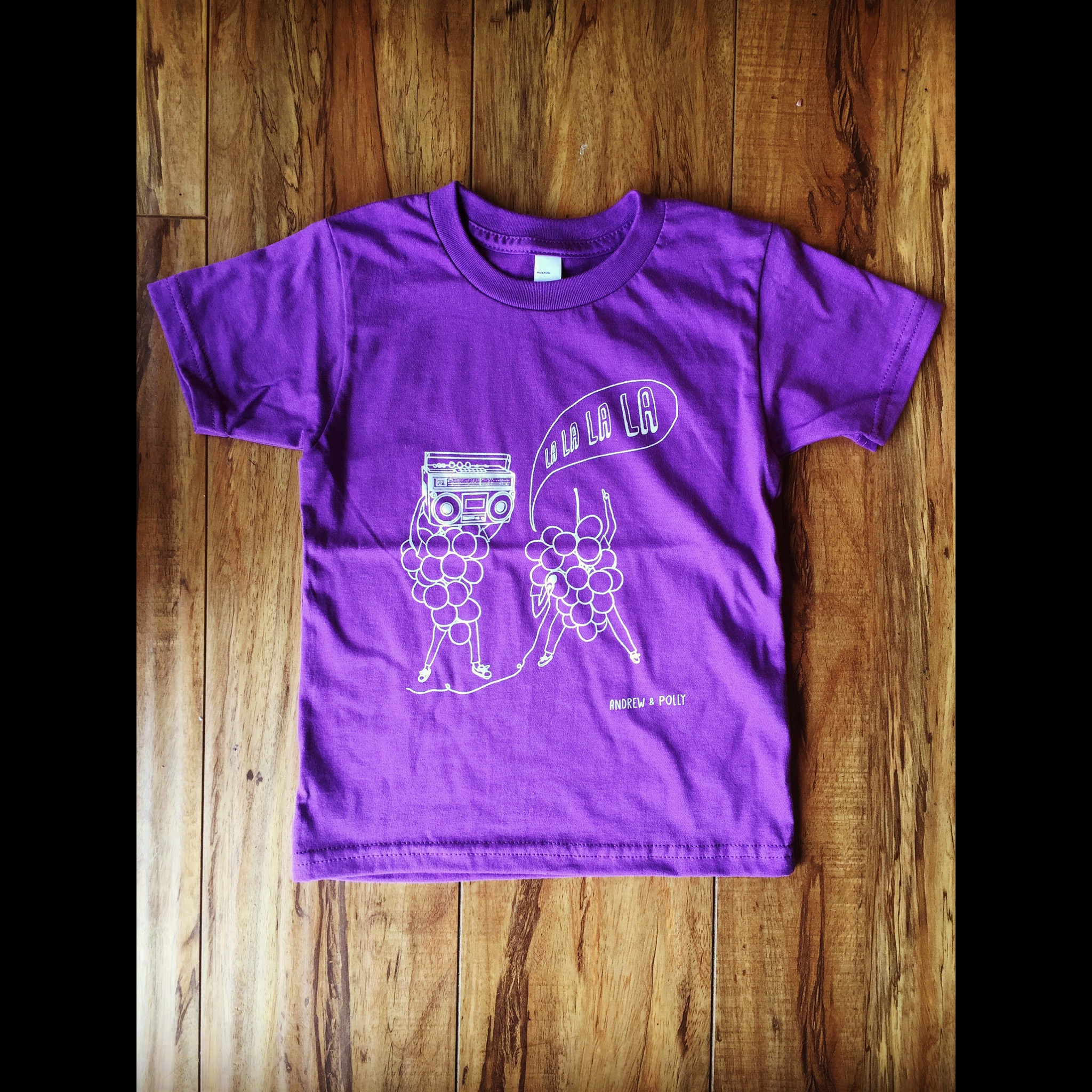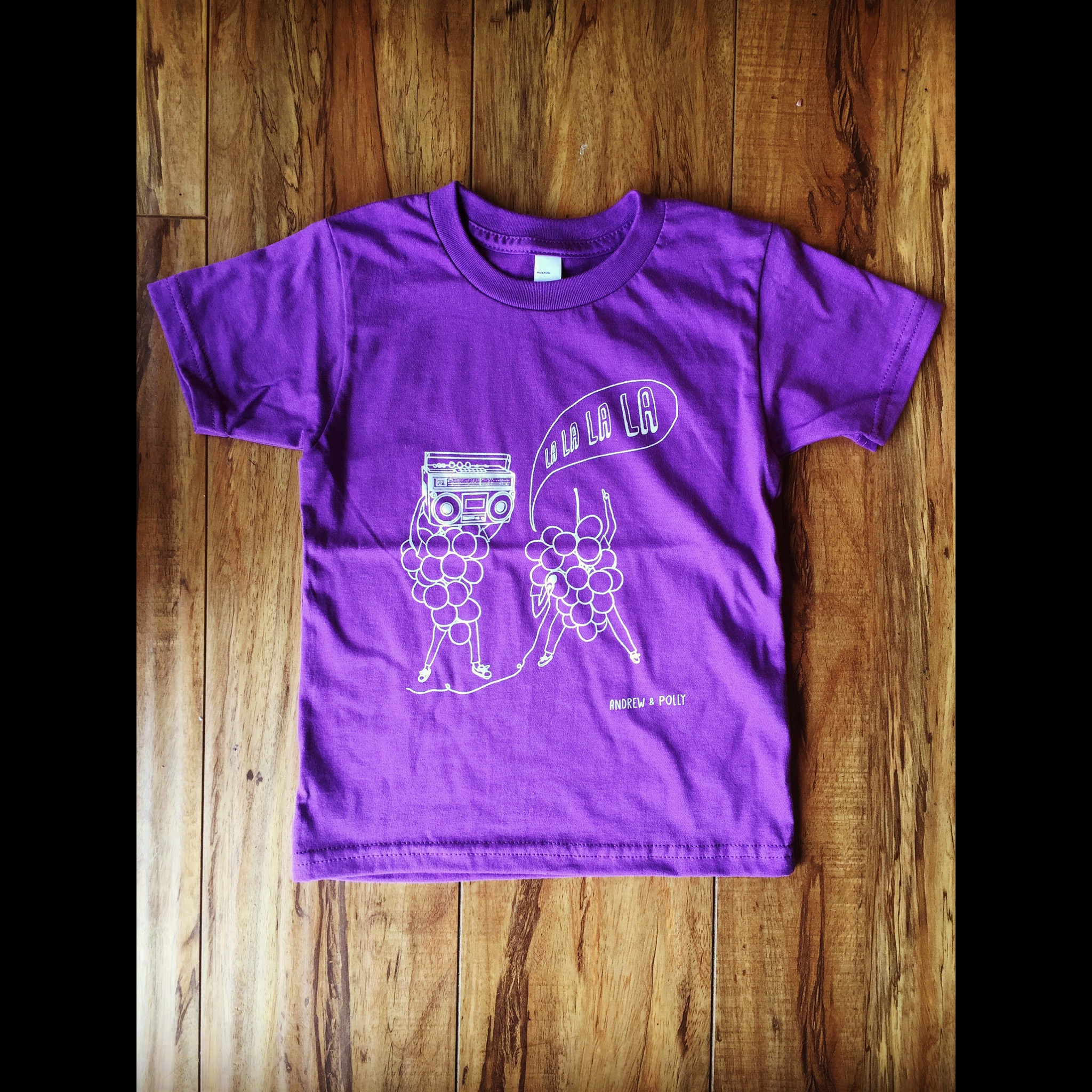 LA LA LA LA GRAPES - Limited Edition
Love to LA LA LA LA? Don't stop now - and tell the world in this limited edition 100% cotton onesie or shirt from American Apparel! White screen-printing on colored shirt (check availability).
Kids come in even sizes. Ladies' Slim Fit: order one size up (they are snug!), Men's fit true to size. American Apparel shirts tend to shrink in the wash - we suggest washing them cold (even inside out) and hanging to dry.
If you are interested in placing a custom order, feel free to place and order and then please e-mail shop@andrewandpolly.com.
Shipping is more expensive than we thought! We will try our best to keep shipping costs low and refund any overpayment after the actual shipping cost is determined. Thanks for understanding!
Sizing:
Infant/Toddler:6-12 months ||| 12-18 months

Child 2 :Height 32-36" / Chest 21" | Child 4:Height 36-40" / Chest 22" | Child 6:Height 40-43" / Chest 23" |

Men's Medium: Chest 38-40 / Waist 32-34 ||| Ladies' Large: Chest 36-38 / Waist 30 - 32